Events
Macomb County is located in the "tri-county" area of Metro Detroit, and is the third most populated region in the state of Michigan. Originally, the area was home to the Ojibwa Indian Tribe, and was later settled by the French and English. As the area has developed to a thriving and vibrant cityscape; you'll find that there are always a lot of things to do in and around the Macomb area. Also, a result of it's close proximity to Detroit, there is always something happening when you find yourself in the area.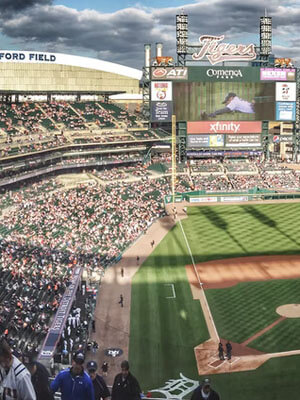 Sporting Events: The Macomb area calls the Detroit Teams, their home teams. Being such a great sports town, every major sport is represented in the city: Detroit Lions Football, Detroit Tigers Baseball, Detroit Red Wings Hockey, Detroit Pistons Basketball, as well as University of Michigan Athletics out of Ann Arbor and Michigan State Athletics in East Lansing. Let us play host to your sporting event transportation needs! Party Buses make just about the best tailgate party accomodation you can find.
Birthday Parties: Can you imagine the great Party Bus Birthday Party possibilities? Just imagine the great party on wheels you could give to your birthday boy or girl! This would certainly give them an experience that they would take with them for the rest of their lives.
Festivals and Concerts: Being so close to Motown, you can imagine that the area is really into it's music! Additionally, there are great festivals all around town throughout the year which cater to the art fans, crafts lovers, and of course music lovers. Let us get you there for these events, and you won't have to worry about such bothersome nuisances like traffic, finding and paying for parking, coordinating travel between muliple people, or driving home tired afterwards.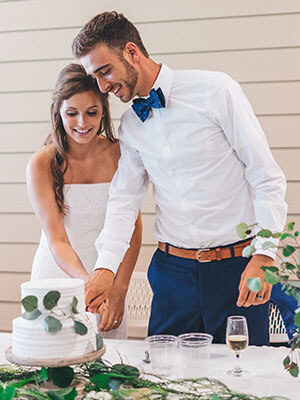 Weddings, Bachelor, and Bachelorette Parties: We offer the perfect accomodation for all things weddings! For the raucous Bachelor/Bachelorette parties, we have features to allow you to cut loose and really enjoy the evening like you've never done before! Loud sound systems, cool lighting, TVs, hardwood floors that are great for dancing, and for the more acrobatic and adventurous dancers in your group... chrome dance poles! After the party is done, and it's time for the wedding, you'll find our buses absolutely perfect because of their comfort, luxury, and room.
Wine and Beer Tours: The Macomb area is home to several distinguished Wineries and Vinters. Plan a relaxing and fun day with us, and we'll take you from place to place so you and your group can sample the best vino that the area has to offer! You'll also perhaps be interested in our local breweries, similar events can be arranged for the brewmeister's in your group!
Homecomings and Proms: We know that when we were in school, that showing up to a Prom or Homecoming in such a cool set of wheels would have certainly brought a lot of good attention our way! Dress to impress in all stages of the game, and roll right up to the door in the coolest wheels you can find, one of Macomb Party Bus' rides!
Night on the Town: Among a group of friends looking to have a great night out on the town, who really enjoys being a designated driver? Nobody that we know of does, either. Eliminate the bother of needing a designated driver by hiring us to do it for you! This way the whole group has fun, and the fun never stops, either in the bar or in between bars.